MSG Panels You Can't Miss at NYCC 2017
We are less than one month away from New York Comic Con and panels are being announced pretty much everyday. With all of the construction going on at the Javits Center, the panels are a little more spread out for this year's event.
The major panels for this year are being held at The Theater at Madison Square Garden instead of the usual Main Stage 1-D. Even though it is a ways away from the main festivities, this year ReedPOP is bringing you the best of the best.
The panels announced so far are as follows:
PACIFIC RIM UPRISING – October 06, 2017, 12:00 PM – 1:00 PM
PACIFIC RIM UPRISING director Steven S. DeKnight will be joined by stars John Boyega, Scott Eastwood, Burn Gorman and Cailee Spaeny—as well as moderator Aaron Sagers, SYFY WIRE's editor-at-large—to discuss the upcoming action-adventure from Legendary and introduce the world premiere of the new trailer.  The follow-up to 2013's cinematic epic of monsters and mechs, the film will inspire a new generation to become the biggest heroes to ever walk the earth.  Also starring Jing Tian, Rinko Kikuchi, Adria Arjona and Charlie Day, PACIFIC RIM UPRISING hits theaters March 2018.  #JoinTheUprising #PacificRimUprising
ROOSTER TEETH'S RWBY – October 06, 2017, 2:00 PM – 3:00 PM
Rooster Teeth's global hit western anime series RWBY returns to New York Comic Con, and the cast and crew are here with an exclusive sneak peek at Volume 5. Join Lindsay Jones (Ruby), Barbara Dunkelman (Yang), Miles Luna, Kerry Shawcross, and Gray G. Haddock for exciting RWBY news, hilarious behind-the-scenes stories, an audience Q&A and more!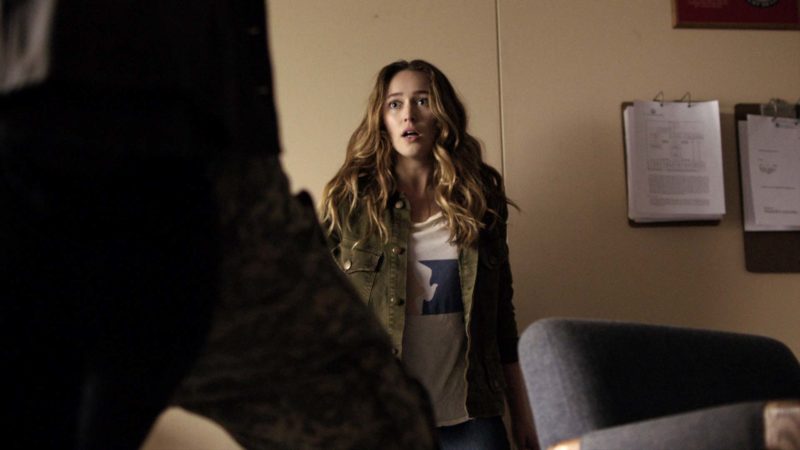 AMC'S FEAR THE WALKING DEAD – October 06, 2017, 3:30 PM – 4:30 PM
The cast and producers will discuss where the series left off in the mid-season finale and what to look forward to when it returns September 10 9/8c.  Join the panelists for a Q&A session and a sneak preview of the second half of season 3.
MARVEL TELEVISION PRESENTS: MARVEL'S AGENTS OF S.H.I.E.L.D – October 07, 2017, 2:00 PM – 3:15 PM
Join Jeph Loeb, Head of Marvel Television, in celebrating Season Five of Marvel's Agents of S.H.I.E.L.D., with the entire cast and executive producers as they come together at Madison Square Garden, for the very first time, with an action-packed panel, Q&A and never-before-seen footage. This is the one you've been waiting for!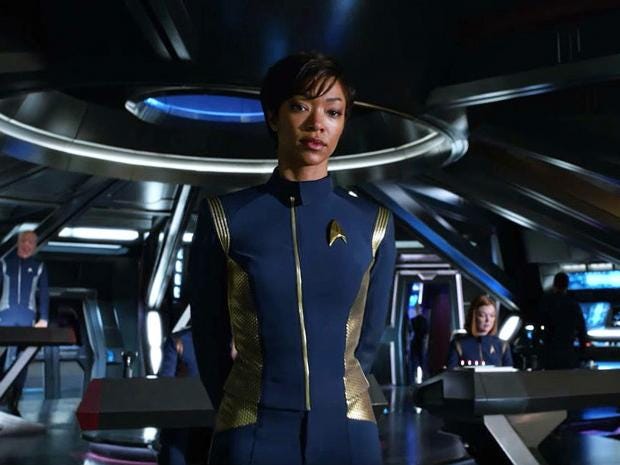 STAR TREK: DISCOVERY – October 07, 2017, 3:45 PM – 4:45 PM
This fall on CBS All Access, Star Trek: Discovery follows the voyages of Starfleet on their missions to discover new worlds and new life forms, while learning that to truly understand all things alien, you must first understand yourself. The iconic television franchise, which first launched over 50 years ago, continues to remain true to its roots, and Starfleet's steadfast ideals of adventure, an earnest pursuit for exploration, and the hope that we can all come together for a better tomorrow.  Join members of the cast, alongside the creative minds behind the new series for a panel conversation on Star Trek: Discovery.
NETFLIX PRESENTS MARVEL'S THE PUNISHER – October 07, 2017, 5:15 PM – 6:45 PM
Join Jon Bernthal and the cast of Netflix's hotly-anticipated original series, Marvel's The Punisher, for a must-see panel and exclusive first look at the upcoming season, launching globally on the streaming service later this year. From executive producer and showrunner Steve Lightfoot, and executive producers Jeph Loeb and Jim Chory, Marvel's The Punisher follows Frank Castle (Jon Bernthal), a man who, after exacting revenge on those responsible for the death of his wife and children, uncovers a conspiracy that runs far deeper than New York's criminal underworld. Jeph will moderate the can't-miss Q&A. Visit the NYCC online program for more details.
AMC'S THE WALKING DEAD – October 07, 2017, 7:45 PM – 8:45 PM
Join 'The Walking Dead' cast and executive producers for a panel where they will discuss the season 7 finale and share a sneak peek into season 8, premiering October 22nd 9/8c.
 Stay tuned for more panel announcements and follow us on social media for our coverage of NYCC 2017!