Afropunk Brooklyn 2016 Line-Up
The twelfth annual Afropunk Festival returns to Commodore Barry Park in Brooklyn on August 27th and 28th for a fun weekend of live music, good vibes, food, and fashion.
This year's line-up includes Ice Cube, Janelle Monáe, Tyler the Creator, TV On The Radio, Flying Lotus, the Internet, Cee Lo Green, George Clinton, Angel Haze, Kelela, Saul Williams, Skunk Anansie, Shabazz Palaces, Thundercat, Trash Talk, Prayers, and Downtown Boys will all appear, as will a "Superjam" featuring members of Bad Brains, Fishbone, and Living Colour.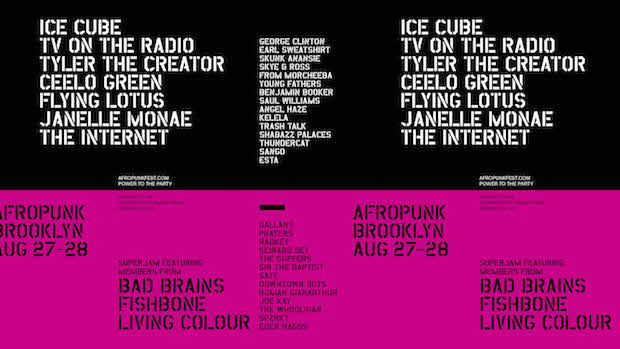 If you want to attend this year's festival, you can check out the ticket information here. If you're short on cash, you can learn how to earn tickets through the Afropunk Army program here. Children under six will be admitted for free with an adult admission.