Peyton's Playlist: Top 5 Songs of December 2015
After doing my Spotify Year in Music recap I realized how much what I listen to coordinates to the time of year. My music tastes drastically change every month, season, and throughout the year. So to document for myself and to share with every one, at the end of each month I will be sharing my 5 to 7 most listened to/favorite songs of that month. Without further adieu here is the first month of Peyton's Playlist, these are my top 5 songs for December 2015!
1. "Sorry" by Justin Bieber 
When I say this has been the single defining song of December, I'm not lying. Something about the beat and the honesty of the lyrics for "Sorry" got to me the first time I heard it. I haven't been able to stop listening since. I am going to modestly estimate I play this song about 10 times a day, no regrets. I'm so glad that Justin has made his return to music and that he gifted me with this fabulous song.
2. Cake By The Ocean by DNCE 

I feel like I was so late to this party, every single person I tried to show this "new song" to had already heard it. And they loved it just as much as I do. This has been my favorite song to blare this holiday season. Every morning I wake up to it and it quickly became a road trip necessity when I was driving the six hours home from college. Oh, how I have missed Joe Jonas's voice! I'm so blessed to have the jam that is "Cake By The Ocean"
3. WILD by Troye Sivan 
If you don't know who Troye Sivan is, please go find out.  Asoothing voice over an amazing beat makes for the perfect song. "WILD" is a song I feel that everyone can connect to and I certainly do. I love playing this when I'm driving or while I was studying for finals. Go ahead and prepare for more song from Troye's Blue Neighborhood album to appear in my playlists for months to come!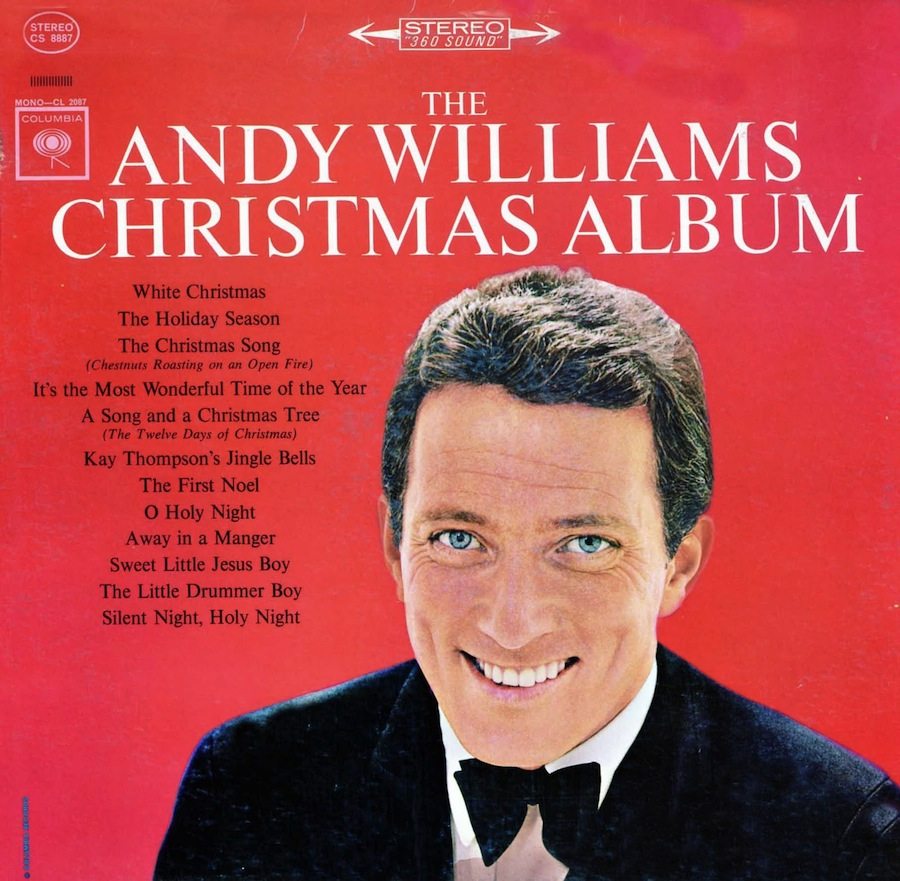 4. "It's the Most Wonderful Time of the Year" by Andy Williams
While the warm climates have kept it from feeling quite like Christmas, I still spent my fair share of time blasting Christmas tunes and begging for the cold weather to come. The cold weather never came but I finally decided on my favorite song for this Christmas season. I love the flashy horns of this song and how it greatly encapsulates every great part of the holidays. I had it on repeat every day leading up to Christmas, and I think my whole family hates me now, but that's okay.
5. "End of the Day" by One Direction 
This song. There are no words to describe how much I love this song. The message, the musicality, the fact that it is One Direction, there are just so many things I absolutely love about it! It is just a great feel good tune and I love the line that says, "you follow your heart even though it'll break sometimes." I just really connected to that lyric and not mention Harry Styles belting notes like the King of Pop that the is. It is just a fantastic tune, please give it a listen and I'm sure you will agree!
So that's it, those are my top 5 favorite/most listened to songs of December 2015, I'm honestly shocked that Adele didn't somehow make it onto the list, but there is always January!  Leave your favorite songs of the month in the comments below or tweet them to me (@PeytonRoseW), I would love to see what you're listening to!